About Us
Our goal is to make your cannabis experience safe, affordable, compassionate and human.
Learn More
Local. Ethical. Indigenous-owned.
We Love Cannabis!
Mistik Cannabis Co. is an Indigenous-owned cannabis store. At Mistik, our top priority is to educate the community about responsible cannabis consumption and make cannabis approachable.
We primarily educate our clients using the Mistik Cannabis Co. spectrum. Like a choose your own adventure, you choose your desired experience—whether you're looking for Body Melt, Unwind, Euphoric or Ignite. We've got you covered and we're here to guide you every step of the way.
Mistik is passionate about smashing cannabis-related stigma. Just like drinking, there is a big difference between having a little and having a lot; the face of cannabis use does not look just one way. For example, cannabidiol (or CBD) has become increasingly popular and you can find an array of CBD products in-store. The cannabis plant has an array of cannabinoids and many of their residual effects are truly fascinating.
Cannabis is enjoyed by people of all walks of life—regardless of gender, race, age (18+ only, of course), profession, income, etc. There is something for everyone to enjoy at Mistik.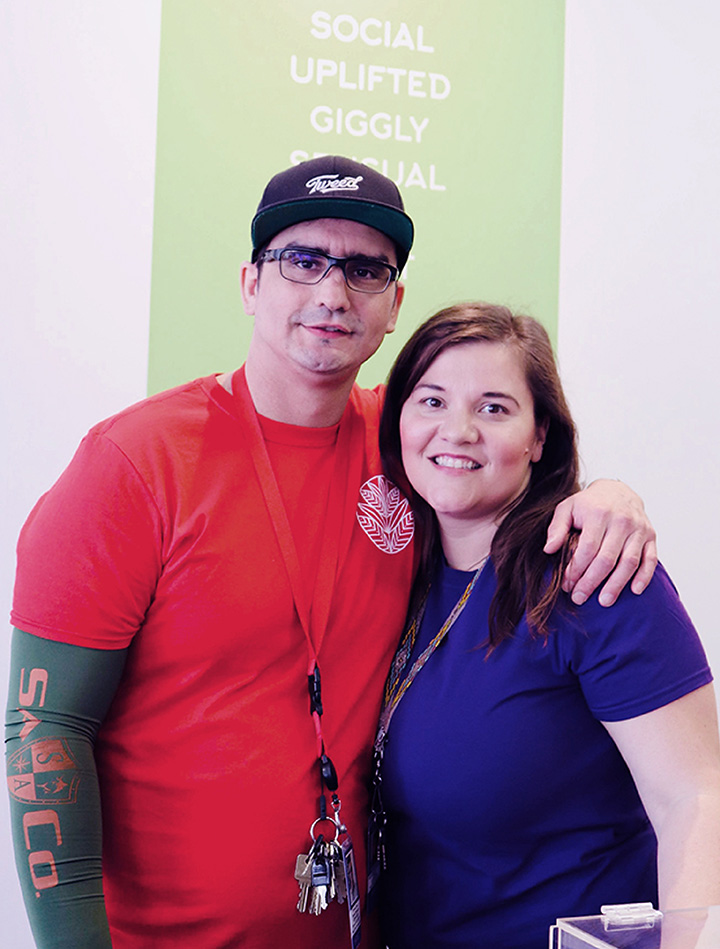 OJ,
Owner/Operator
Hi, I'm OJ. I'm a First Nations man from Nisichawayasihk Cree Nation, Manitoba and I'm proud of both the Swiss and Cree side of my heritage. Cannabis has always been my preferred way to relax and have fun. I'm passionate about offering a range of cannabis products for customers to explore their preferences. Education and community safety are also very important to me.
Melanie Bekevich-Joos,
Co-Owner
Hi, I'm Melanie. I am relatively new to cannabis and veered away from it after a few negative cannabis experiences in the past. It wasn't until OJ and I scoped out Seattle's legal market, where an informative cannabis representative was able to show me products that could work for me. I love working with newcomers to cannabis, especially women.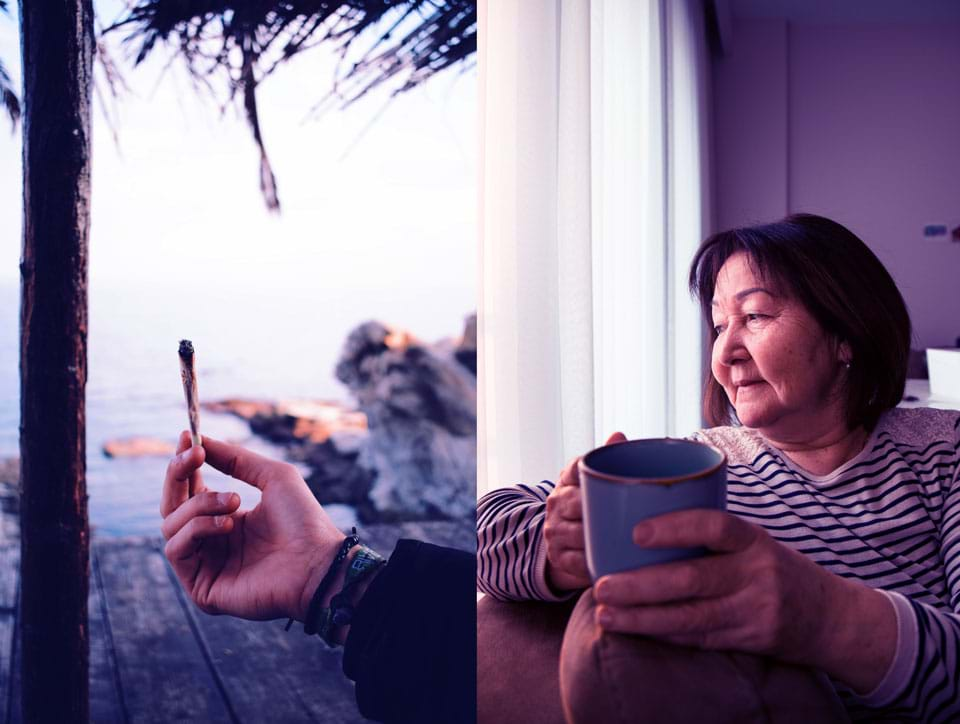 1:1 Consultation
We know it can be daunting to walk into a cannabis store for the first time. So, we offer private online and in person consultations for customers who want to take their time to ask questions and discuss the ever-fascinating topic of cannabis.